NEWS
CONFERENCE - SUMMARY OF THE FESTIVAL
Friday, April 1, 2016
Toihaus from Austria and the last performance of the festival
Wednesday, August 12, 2015
Hard to belive, but yes, this is the last show of our TAKE PART IN ART festival. Visit of TOIHAUS Theater from Austria.
Read more
Monday, November 30, 2015
Third visit of La Baracca during TAKE PART IN ART festival!
Bubu is the only boy in his family and his sisters are too young to look after the house. So his mummy and daddy have given him the task of washing all the family's socks.
It's a boring job, and Bubu, during the washing, tells a story to himself. As if by magic, the socks come to life and turn into jungle animals: they will tell us how an extremely curious little elephant with a small nose was the first elephant ever to have a trunk, and how he discovered how useful it was.
Bubu will meet animals of all colours and sizes, but he will also be accompanied by many songs, because every sock has a sound that makes him sing.
They are sounds that recall Africa, voices that make us dream about the earth, the trees and the green, muddy water of the river.
Written and directed by: Bruno Cappagli
Cast: Bruno Cappagli
Duration time: 40 minutes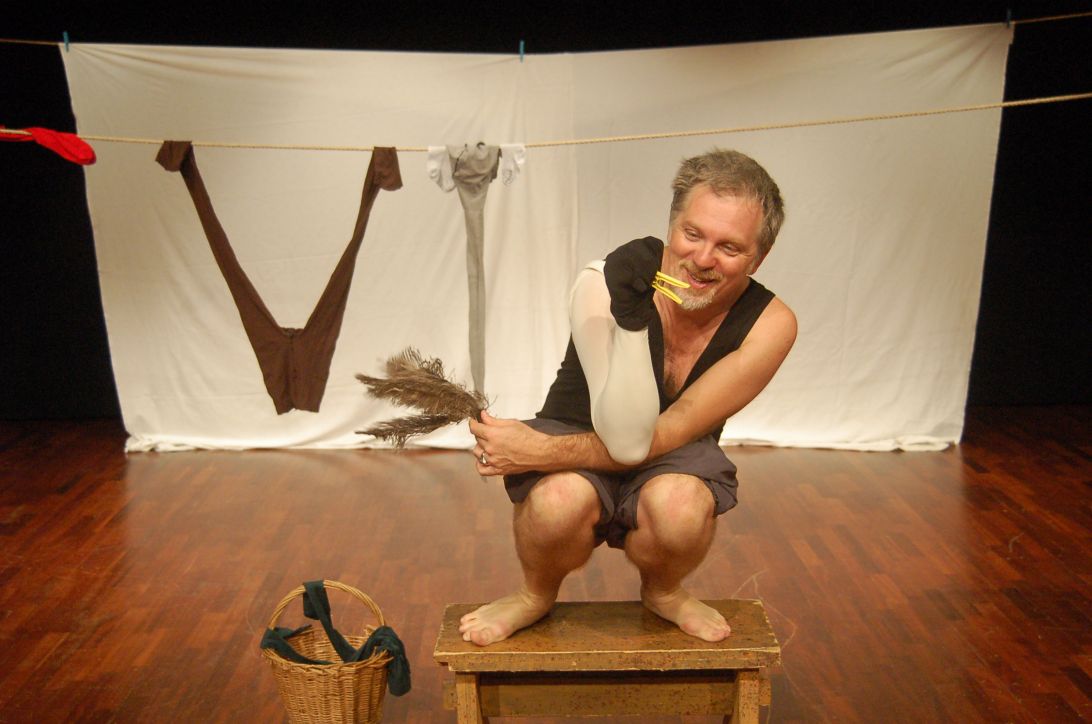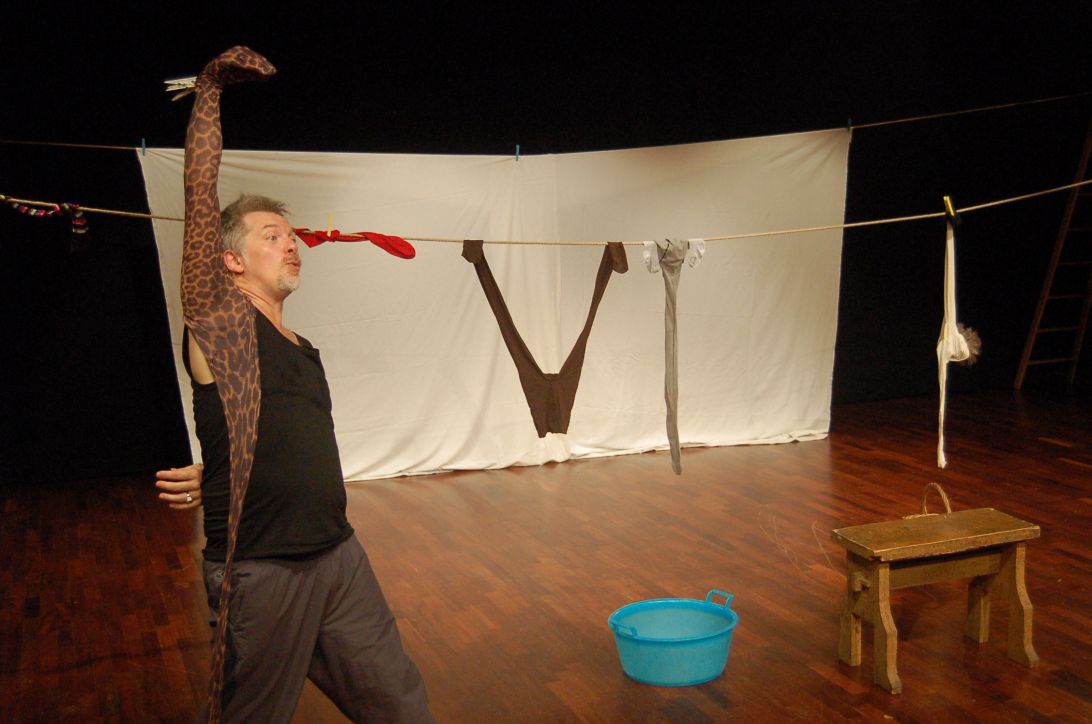 Back